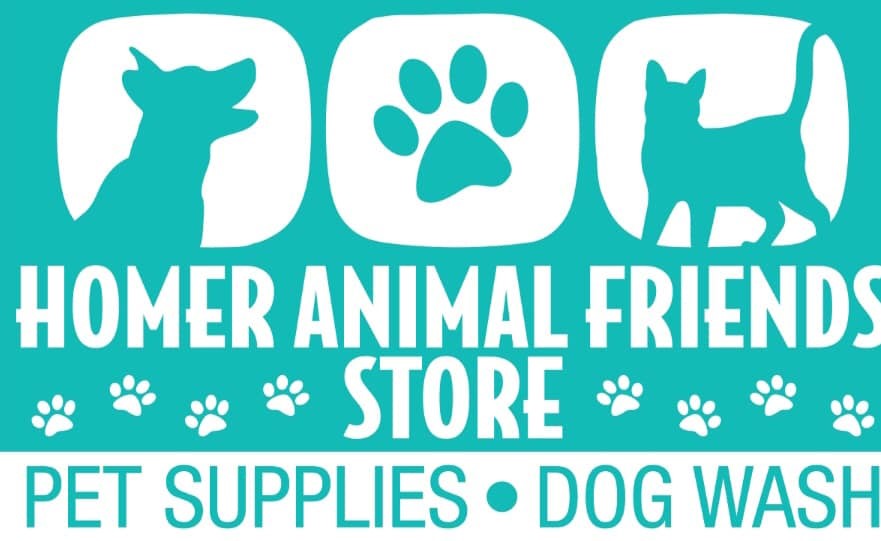 Homer Animal Friends is pleased to announce we now offer online shopping for in-store pickup! 
Please go

HERE

to shop the Homer Animal Friends Store!
We will be continually adding new photos of our products as we get our online store up and running. 
Delivery not available.
We are located at 601 E. Pioneer Ave, Suite 109, in the lower level of the Kachemak Center accessed off Heath Street!
Contact us at 907-235-7729!
Homer Animal Friends has always wished for a storefront, somewhere we could share our programs with our membership and the community. In 2015, we had the opportunity to take over the retail portion of Homer Hounds and in 2019, we've expanded to our new retail location! It's been a very exciting year for us and we're so happy to able to bring you quality pet products at a reasonable price, in addition to all the exciting things we do throughout the year! When you shop at the Homer Animal Friends Store, you help contribute to our efforts to promote animal welfare in our community.
We're open Monday – Friday, 10am to 6pm, Saturdays, 10am to 5pm. We're closed on Sundays. Friendly and leashed pets are welcome!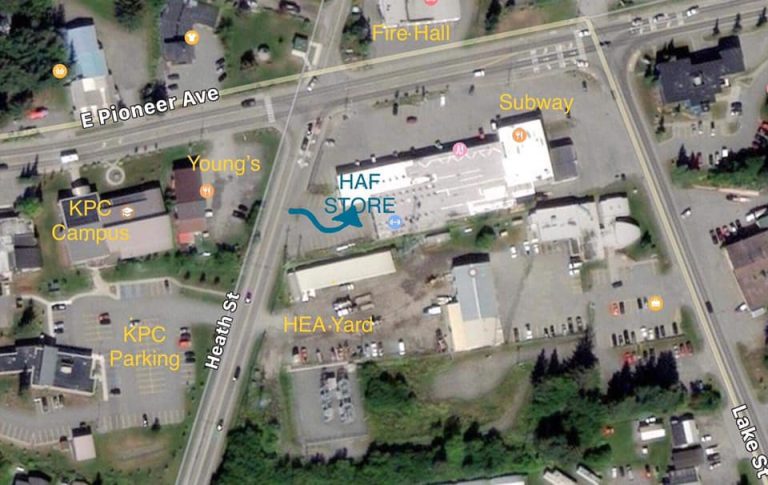 The Homer Animal Friends store is unique because we're a non-profit organization, which means shopping with us helps us bring you quality products and helps local animals. Our store is thoughtfully stocked by the store committee and store employees. Our employees have been a part of our store for years and are knowledgeable about the products we sell. The store committee is made up of Homer Animal Friends board members and volunteers. We want to bring you the best products we can at a price you can afford! We carry all kinds of awesome things to help you give your pet a great life! We carry trusted food brands for dogs and cats, such as Blue, Solid Gold, Canine Caviar, Victor, Stella and Chewy's, and more! Victor and Stella and Chewy's brands can only be found in small retail stores and we're proud to bring you the chance to try them! We offer a wide variety of toys, treats, travel gear, supplements, leashes/harnesses, beds, crates, and more!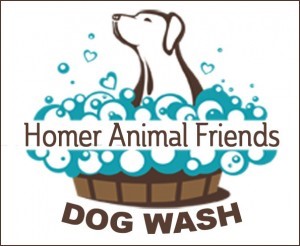 Do-it-yourself Dog Wash
We've upgraded our dog wash! Our elevated tub and walk up stairs mean no bending or lifting so it's easier on you and your dog. We provide everything you need to get your dog looking and smelling great – shampoo, conditioner, combs, brushes, waterproof aprons, towels, blow dryer, nail clippers…. even doggy treats! No appointment is necessary, but please arrive at least one hour before closing. Each wash costs only $20!
You clean your dog … We clean the mess!
Ask about our Customer Rewards Program… Purchase 10 Doggie Washes, get one free!
Homer Animal Friends Programs
Our store is a great place to learn how to become a member of Homer Animal Friends. Find our membership information here. As a member, you'll receive 10% off purchases at our store (excluding food). We post event information so you can stay up to date on what we're up to and events we're hosting, such as our annual dog jog and pet wellness workshop.
Spay and Neuter coupons are available to our community through our store. Click here to find out more about our Spay and Neuter programs.
The Homer Dog Trainers schedule is posted at our store as well and you can sign up for classes! Click here to view the HDT class list. Also, be on the lookout for HDT recommendations on various products throughout our store!
Contact the Homer Animal Friends Store